W Section Palisade Security Fence
Jiebin is een professionele Gaashekwerk, Stalen hek fabrikant sinds 2005. Wij produceren Zink Steel Fence , Palissadeomheining , gelaste hekomheining , enz.

W Section Security Fencing is de meest populaire vorm van veiligheidshek . Er is een puntig type, een drievoudig puntig type en een rond kerftype. W Section Palisade Fence triple-point type is de beste keuze voor industriële en commerciële eigendommen, evenals buiten openbare ruimtes.
Per set W Profiel Palissade schermen omvatten: (2750 mm breedte)
1 - Palissade-afrasteringspost
2 - Hoekrails
17 - Palisade Pales
34 - M8 Bouten en moeren losdraaien
4 - M12 Verwijder de moeren en bouten
2 - Afwerkingsplaten (beschikbaar in rechte of hoekopties)
Oppervlaktebehandeling van Palisade Fence Panels : gepoedercoat + verzinken, thermisch verzinken
Algemene specificatie van Pales-W-sectie
Width

Thickness

Surface Treatment

Head

Height

67mm

70mm

2.0mm

Hot dipped galvanized

Powered coated+ galvanizing

Single point

Triple point

Rounded Notch

1200mm -3000mm
Algemene specificatie van Palisade Fence :
Height

Width

Pale

Angle rail

RSJ post

Steel Fitting

Bolt & Nut

Color

Thickness

Width

size

length

1800mm

2000mm

2200mm

2400mm

3000mm

2750mm

3000mm

2.0mm

2.5mm

3.0mm

67mm

70mm

50x50x5mm

50x50x6mm

2750mm

2680mm

100x55x3.6mm

150x40x8mm

M8X25mm

M12x30mm

RAL series
Opmerking: andere maten kunnen volgens uw vereisten worden geproduceerd.
We bieden onze klanten:
- GRATIS monsters worden binnen 1-2 dagen verstrekt.
- Producten van goede kwaliteit, gunstige prijs en een bevredigende dienst na verkoop.
- Gemak om containerladingen gemengde producten te kopen.
- Snelle levering en gestandaardiseerde transportservice.
- Gediversifieerde handelsvoorwaarden zoals Agentschap, Internationale biedingen, Tegenhandel, OEM, Assemblage of Verwerking op geleverde materialen of ontwerpen.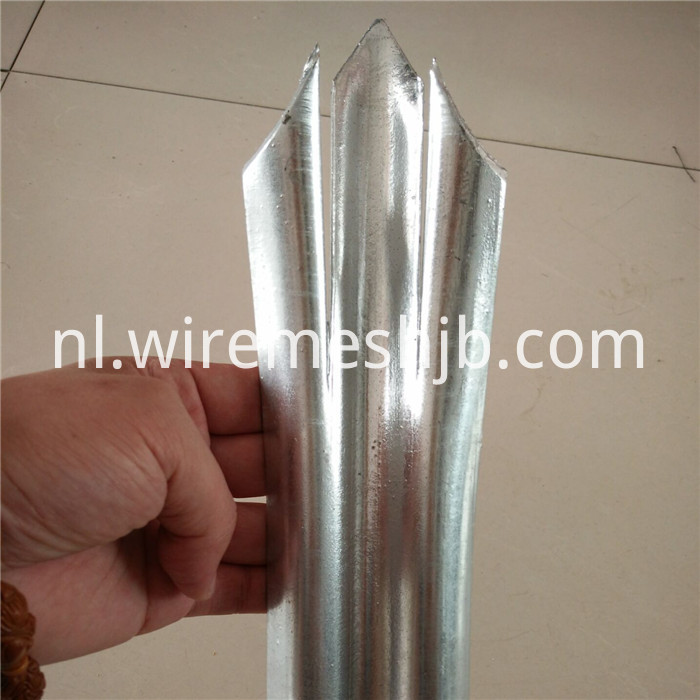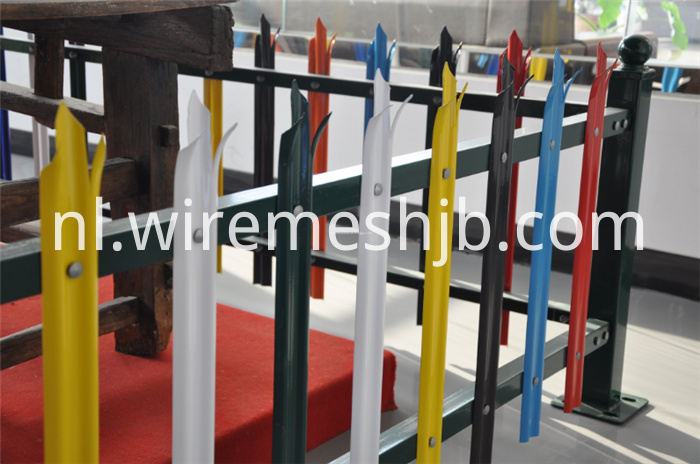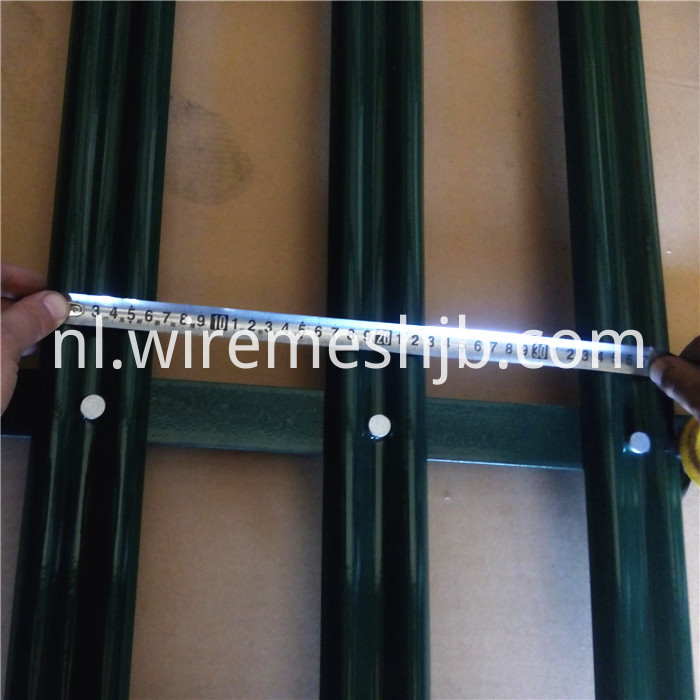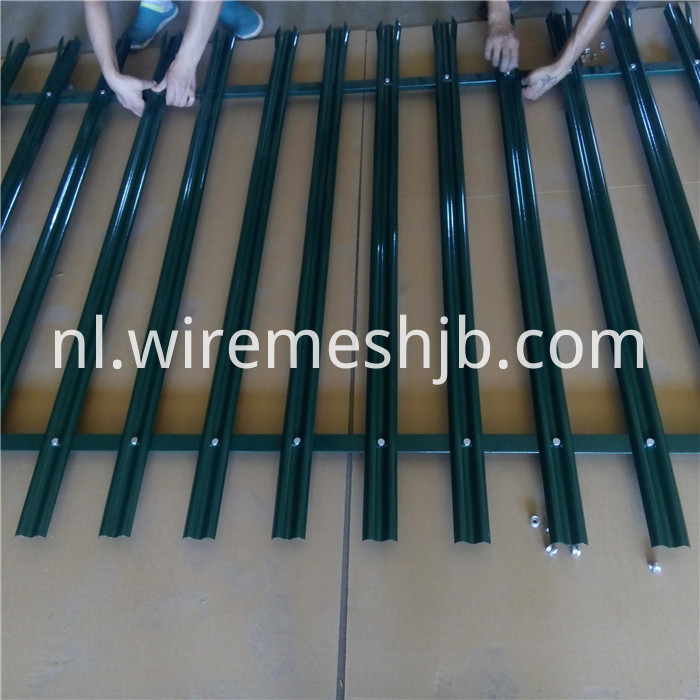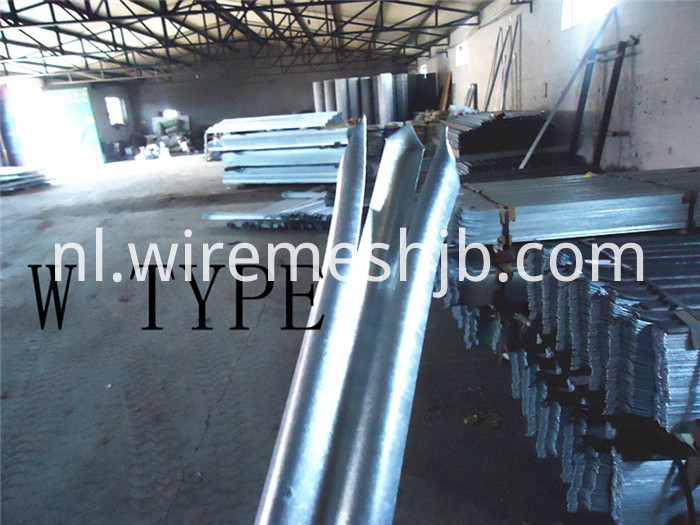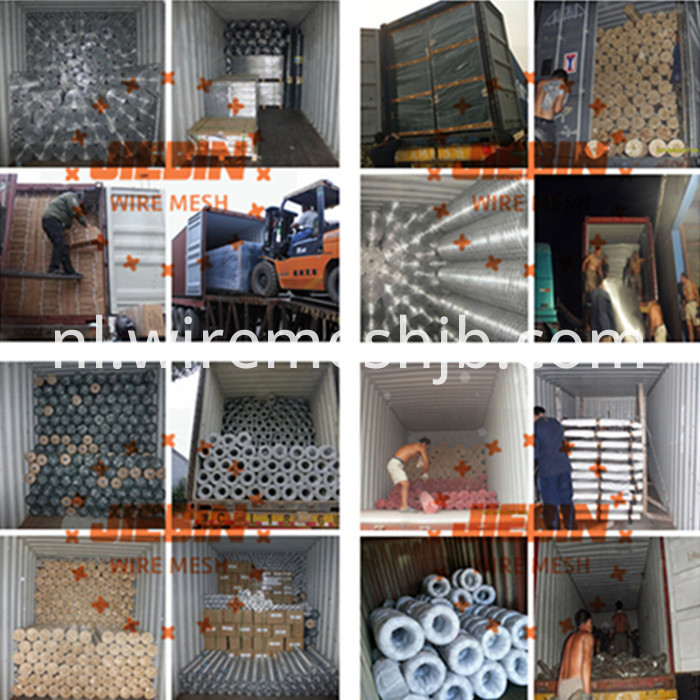 Kom om Jiebin te kiezen en deel het succes!
Product Categorie : Fence Products > Palisade Fence